Does Weather Affect Fixed Wireless?

October 10th, 2020 [UPDATED]
First Published January 4th, 2019
Can Weather Affect a Fixed Wireless Internet Connection?
The majority of businesses today have become intrinsically reliant on the Internet. From serving as an accessible means to communicate globally, to hosting e-commerce stores, to conducting online credit transactions and transfers, high-speed Internet connections have become paramount for businesses of all sizes. There are numerous broadband technologies to consider when shopping in today's business marketplace— from DSL to copper, to fiber, to satellite, to fixed wireless Internet.
When exploring fixed wireless connections, a variety of questions may come to mind. For example, is fixed wireless Internet reliable? Is fixed wireless Internet affected by weather? Does fixed wireless Internet perform as well as a wired connection?
To answer these questions, let's first take a step back and ask the foundational question, "what is fixed wireless Internet?"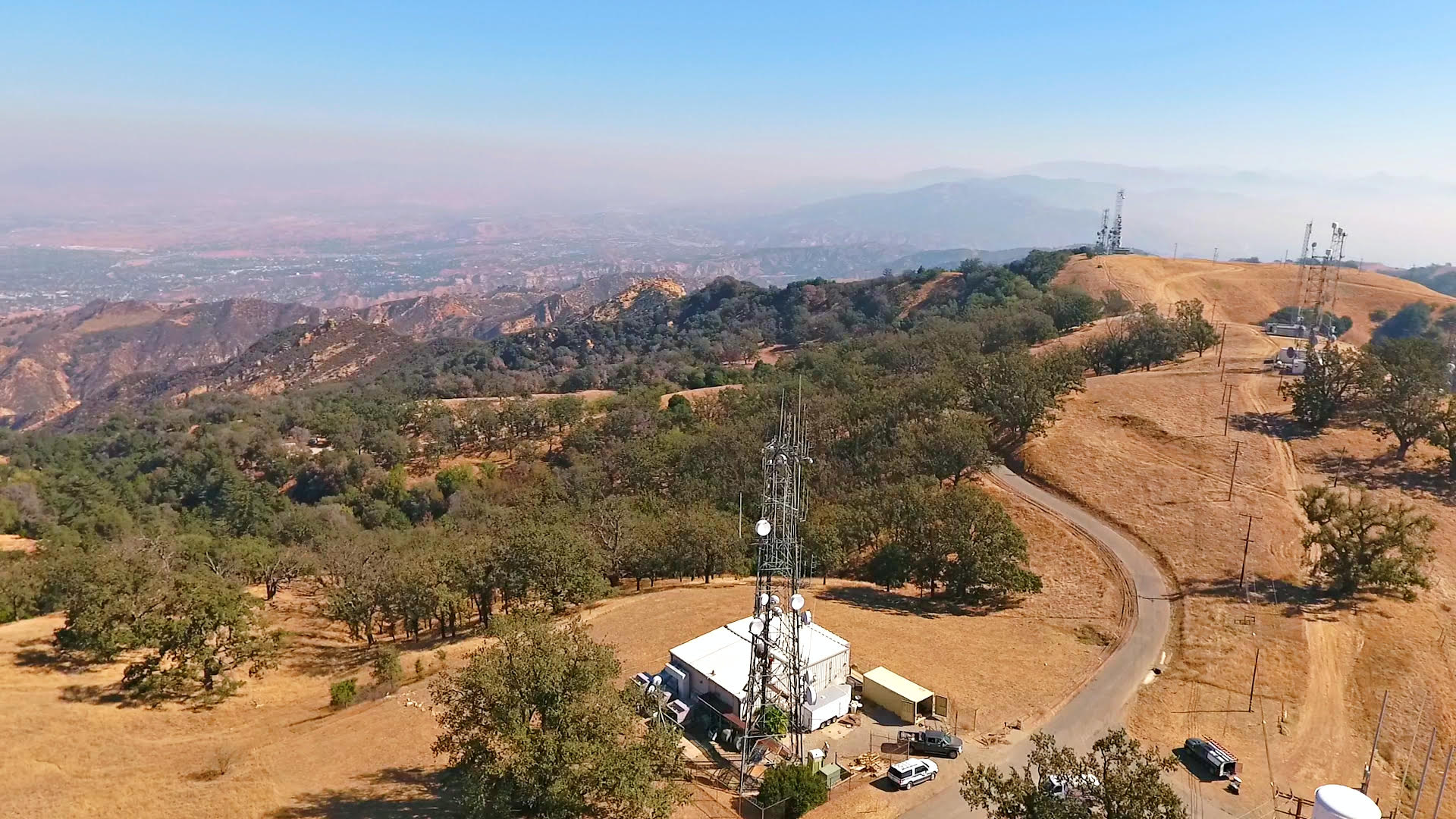 What is Fixed Wireless Internet?
Fixed wireless provides high-speed broadband Internet access to a single location via radio waves. By utilizing antennas, towers, and an express line of sight (LoS) to transmit point-to-point and point-to-multi-point signals, fixed wireless technology is deployable in a fraction of the time – and for a fraction of the cost – of terrestrial fiber. Unlike a standard Wi-Fi connection, fixed wireless networks can be directionally focused to produce dedicated speeds of up to 10 Gbps. When configured correctly, fixed wireless technology can withstand extreme weather conditions such as heavy rain, high winds, and severe temperatures, both hot and cold, with the ability to operate over licensed or unlicensed wireless spectrum.
Why Has Fixed Wireless Internet Developed a Bad Reputation?
Although trusted and utilized by global militaries and law enforcement for upwards of a century, over the years of perfecting fixed wireless for commercial use, many small carriers deployed inexpensive equipment that operated across only one frequency. This practice caused a multitude of problems, including interference from other links in the surrounding area. The result? A deceiving reputation for being slow, unreliable, and inferior to wired networks.
Another common misconception that has been tagged to fixed wireless technology is that it is equivalent to satellite Internet quality of service (QoS). Satellite Internet, which is notoriously known for its high latency, operates by transmitting signals from a dish to a satellite orbiting more than 20,000 miles above the earth. This distance is drastically different than a 20-mile point-to-point fixed wireless link.
GeoLinks has put all the misconceptions about fixed wireless Internet to rest in our article "8 Facts to Set the Record Straight About Fixed Wireless Internet".
Here are the highlights:
Fact 1: Fixed wireless Internet is not the same as satellite Internet
Fact 2: Fixed wireless Internet Is just as reliable as fiber
Fact 3: Fixed wireless Internet is not just a rural solution
Fact 4: Fixed wireless Internet can be installed rapidly
Fact 5: Fixed wireless radio technology is safe
Fact 6: Fixed wireless Internet is much more than a backup solution
Fact 7: Fixed wireless Internet is secure
Fact 8: Fixed wireless Internet works in any weather
Today's Commercial High-Speed Fixed Wireless Internet Technology
As with all types of broadband connections, fixed wireless speeds and service varies from provider to provider. From technical equipment upgrades to improved and simplified network management through software, commercial fixed wireless networks have advanced rapidly in recent years. When topped off with the ability to combine and switch between more diversified spectrum links (both licensed and unlicensed), properly-deployed modern fixed wireless networks can deliver gigabit connection speeds that rival fiber connections.
Fixed Wireless Internet and the Weather
When we think of our Internet connection transmitting data wirelessly, the effects of weather can be a natural concern. Thus, it's no surprise that fixed wireless providers are often asked, "Does weather affect fixed wireless Internet?"
The answer? Yes, it can if it's not deployed correctly – and that is one of the primary reasons the technology gets overlooked. However, with informed engineering and experience, fixed wireless networks can be unaffected by weather. For example, before building out any wireless network, GeoLinks' in-house engineering team first looks at an area's terrain, historical weather patterns, rain fade, and thermal ducting. Based on the data collected and considering the distance of the shot and required bandwidth, they choose the best frequency or frequencies and carrier-grade equipment for the specific region and build. With multiple failover paths, every GeoLinks network eventually connects to a fiber optic backbone to ensure true network redundancy. The result? A stable, high-speed fixed wireless network designed to withstand the elements.
Plus, GeoLinks can craft a disaster recovery plan for your business to help you combat any weather event or natural disaster you encounter.
Why Should Your Business Implement Fixed Wireless Internet?
In addition to being weather-proof, Fixed Wireless Internet is:
Quick to deploy – fixed wireless Internet networks can be deployed in a fraction of the time of competing wired technologies.
Cost-effective – by avoiding costly trenching, fixed wireless Internet networks are far less expensive to build and have a lower impact on the environment.
Widely available – because they use radio waves, fixed wireless Internet networks can reach areas "off the grid," such as rural America.
Uptime – Fixed wireless Internet networks have multipoint redundancy built-in. This provides always-on connectivity with close to 100% uptime.
Comparing Fixed Wireless Internet to other Business Internet Options


GeoLinks' Fixed Wireless Internet Case Studies – Proof of Concept
Coffee Bean & Tea Leaf Multi-Site Locations:
A great case study to prove the potential of a well-constructed fixed wireless network is GeoLinks' project with global coffee distributor Coffee Bean & Tea Leaf. In 2016, Coffee Bean & Tea Leaf was slated to open a series of new locations in Southern California in just 20 days and needed more than 30 circuits to support their public Wi-Fi and POS systems. The company initially contracted to provide a terrestrial connection was projecting massive delays and restrictions of available bandwidth. To meet their quickly approaching deadlines, the company looked to contract an outside local provider to administer a temporary solution. Enter GeoLinks.
GeoLinks successfully delivered more than 30 redundant circuits to all new store locations in just 14 days, enabling the stores to open as planned.
GeoLinks' ClearFiber™ initially was hired as a temporary backup solution while Coffee Bean & Tea Leaf's copper network was installed. However, ClearFiber's seamless operation, combined with further buildout delays, led Coffee Bean & Tea Leaf to cancel its copper installations altogether and to use GeoLinks as their primary provider.
The decision to use GeoLinks paid off again when Southern California was hit with a massive storm in the Spring of 2017, causing outages across the state as California's poor irrigation caused underground reservoirs to flood for nearly two weeks straight. As terrestrial cables live underground, many of Coffee Bean & Tea Leaf's pre-existing locations operated on copper and experienced extended outages and downtime. All of their ClearFiber™ locations, on the other hand, remained unaffected and avoided outages and downtime altogether.
You can learn more about our success story with Coffee Bean & Tea Leaf here, or you can download the PDF of the case study here.
Santa Catalina Island:
Santa Catalina Island is located more than 20 miles off the California coast, which creates an ongoing problem to secure reliable high-speed Internet access. Before 2016, most island residents lived with either unreliable satellite or cellular connections or no access whatsoever. At one point in time, the island commissioned an outside network builder to deliver a fixed wireless connection to solve this problem. Unfortunately, however, the design was dramatically impacted by weather and atmospheric ducting, causing consistent drops, outages, packet loss, and high latency. The poorly designed network left residents and businesses with an unsustainable and unreliable network.
In 2016, GeoLinks was brought in by an affiliate partner to design a custom solution that would deliver Catalina its first-ever reliable and redundant multi-gigabit network. By understanding the inherent issues of thermal ducting and rain fade, and by examining over 50 years of weather patterns, the GeoLinks team, led by CTO Ryan Hauf and CEO Skyler Ditchfield, were able to conceptualize an innovative network design in under two weeks.
Having ample tower coverage supported by fiberoptic backbones throughout Southern California, GeoLinks' team of expert engineers then were able to construct a fully redundant network in just 60 days. Using multiple paths over various frequencies to deliver long-haul middle mile, the system was built to seamlessly failover when rain or packet loss was detected, preventing the island from ever experiencing a perceived outage.
GeoLinks – The Most Reliable Fixed Wireless Internet Provider
So, let's answer our initial questions. When engineered effectively, fixed wireless Internet is a reliable technology that can withstand extreme weather conditions and perform equal, if not better than, a wired connection. With innovative companies like GeoLinks building businesses and anchor institutions multi-gigabit networks that guarantee ultra-low latency, virtually no jitter, 99.999% uptime, fixed wireless Internet may very well be the best Internet solution for your business.
Ready to Try GeoLinks' Weather-Proof Business Internet Option ClearFiber™ Fixed Wireless Internet?
Chat with one of our in-house experts to see if ClearFiber™ is right for your business.
Need Internet Immediately?
Talk with a GeoLinks Internet specialist now.
Call 888.225.1571